Episodes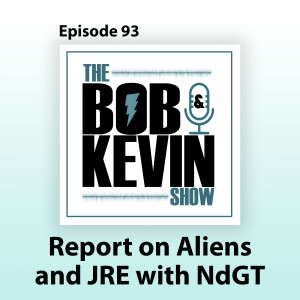 Monday May 31, 2021
Monday May 31, 2021
Bob & Kevin are back and in this episode they discuss the upcoming June deadline for the governments report on aliens and UAPs (unidentified aerial phenomena). Bob & Kevin takes bets on what will be in the report, but also dive into some of the topics surrounding society's long-time fascination with the unknown. 
Bob & Kevin also discuss a recent Joe Rogan episode where Joe challenges Neil deGrasse Tyson on many of the same topics.
As always, let us know what you thought of this episode, and feel free to ping us on social media with your thoughts on this episode or any of our others - Follow us on Twitter at https://twitter.com/bobandkevinshow.